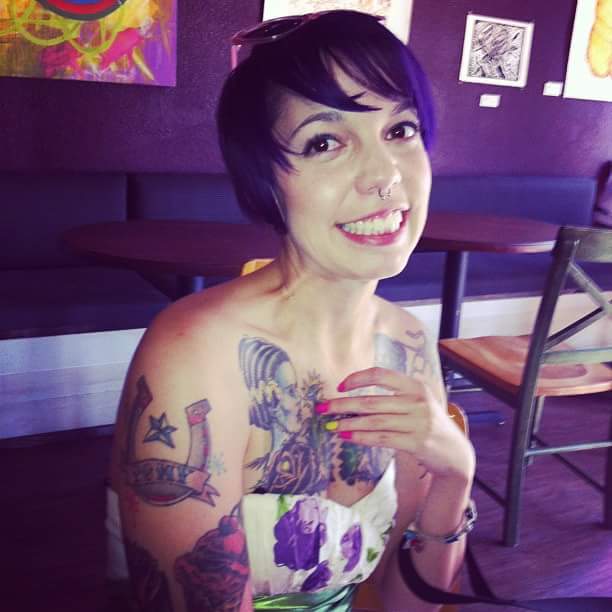 STYLIST | ALY BALLY
Aly Bally is a stylist from El Paso, Texas. With the help of her mother, also a cosmetologist, she began experimenting with hair color from an early age. She continued to cultivate her passion for hair at Regency Beauty Institute. After completing school, she honed her skills under a master stylist and through in house trainings from renowned stylists. She has since used her artistry to create looks for fashion shows and her own performance group.
With the goal of making the world brighter, one head at a time, Aly naturally moved to the rainbow that is New Orleans. Her prismatic color work is inspired by desert sunsets, wild flowers, precious jewels, and of course unicorns. Since moving to New Orleans, she adopted an interest in fantasy wig making and headdresses.
She has an affinity for up dos and related styling, with an emphasis on retro styles. Aly can also create modern cuts and wearable contemporary color such as ombre, highlights, vibrant reds and rich natural tones, sure to bring out all of the natural beauty that is you.