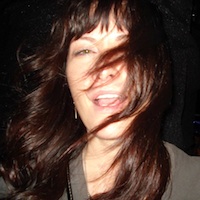 MASTER STYLIST | BABETTE L
For Babette, hairdressing is a passion, not just a profession. She is a Master Stylist & Color Artist with 24 years experience. Babette does all types of hair and is comfortable using shears, razors and clippers, depending on desired look.
Through client referral and 5 star reviews, Babette has an avid "curly girl" following. For her Corkscrew & Botticelli girls, Babette recommends a dry cut on clean hair and has developed a "Bonzai" freehand cutting technique. The results are precision of desired length. To combat the frizz or fuzzy hair, that New Orleans humidity can bring, she offers the Keratin Express Treatment, by Coppola. Babette has extensive product knowledge to assist with all hair styling, curly straight and everything in between.
Babette loves doing color and offers Balyage, Hilights, Special Effects and alll over color.
Another favorite for her are clipper cuts, using the Schorem (old school) barbering methods. She has trained with Bumble & Bumble, Wella, Aquage, Moroccan Oil, JPMS, Schwartzkopf and Coppola, to name a few. Always feel free to set up a consultation appointment, and photos are always welcome.